Newest Record Books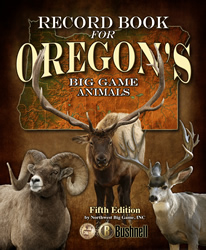 Record Book for Oregon's Big Game Animals - Firth Edition.

We are very excited about the new, hardbound, 5th Edition of the Record Book for Oregon!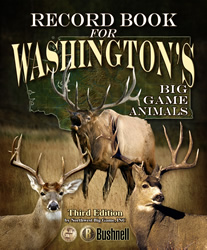 Also available, Record Book for Washington's Big Game Animals - Third Edition, at a new lower price!

Check Out These Books As Well!
2015 Northwest Tour
Look for us in your area as we travel throughout the Northwest displaying many of the top trophy animals from Oregon, Washington, Idaho, and Montana! Our 2015 Tour may be coming to your town soon, so get those trophies out and bring them to our show to be measured.

Our Southern Oregon Head & Horns Competition offers Thousands in Prizes $$$, including a Grand Prize Getaway to Seven Feathers Casino and Resort! Read more about it here!